Playdate Records FIRST RELEASE! Available from May 4th through iTunes, and the Robot Webshop.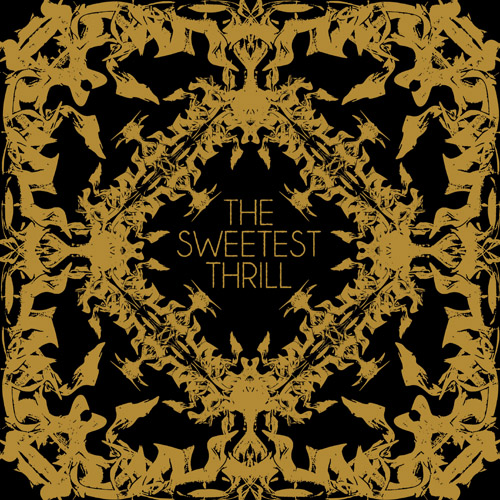 PDLP001 - The Sweetest Thrill: Jewellery
Playdate Records proudly presents its very first member in their catalogue with a sonic starburst between low tuned guitar cacophony, hypnotic rhythms and swarmingly unfolding indie noise from the duo The Sweetest Thrill. Developed and carried out by two of Bergen's most engaged underground musicians, and exalted by one of the country's leading sound-engineers.

The Sweetest Thrill belongs just as well in a rough underground venue as on a big stage. Their own take on noise rock, corrupted indie rock, love of striking melodies and intense rhythms brings to mind avant-garde rock from the States and has an undeniably catchy core despite his hard exterior. Inspired musical innovating inside the rock-idiom and clearing a path with bulldozers from the jazz perspective.

Playdate Records is the latest supplement to the Bergen Wave. Experiments from one of the world's most exciting music cities - where not all music is tailored for radio stations. Daring, innovative musicians who choose path refraction rather than fame - and builds bridges across genre boundaries, instead of blowing them up

Stephan Meidell (guitar / bass) was born and raised in Kristiansand, but is now based in Bergen, after several years in Amsterdam. He uses his background in jazz and improvised music within rock, pop, noise and sound art in the bands Cakewalk, Krachmacher, The Sweetest Thrill and Vanilla Riot.

Øyvind Hegg-Lunde (drums) was born and raised in Laerdal and has a background in both rock, pop, jazz and improvised music. He is one of Bergen's most exciting drummers, where he is active in amongst others Glow, Building Instrument, Krachmacher and Crab is Crap.

Mixed and mastered by Jørgen Træen in Duper Studio.


Press photo 1 (9.8MB)
Press photo 2 (5.4MB)
Jewellery Cover (2.7MB)

playdaterecords(at)gmail(dot)com +47 976 16 689
thesweetestthrill.blogspot.com